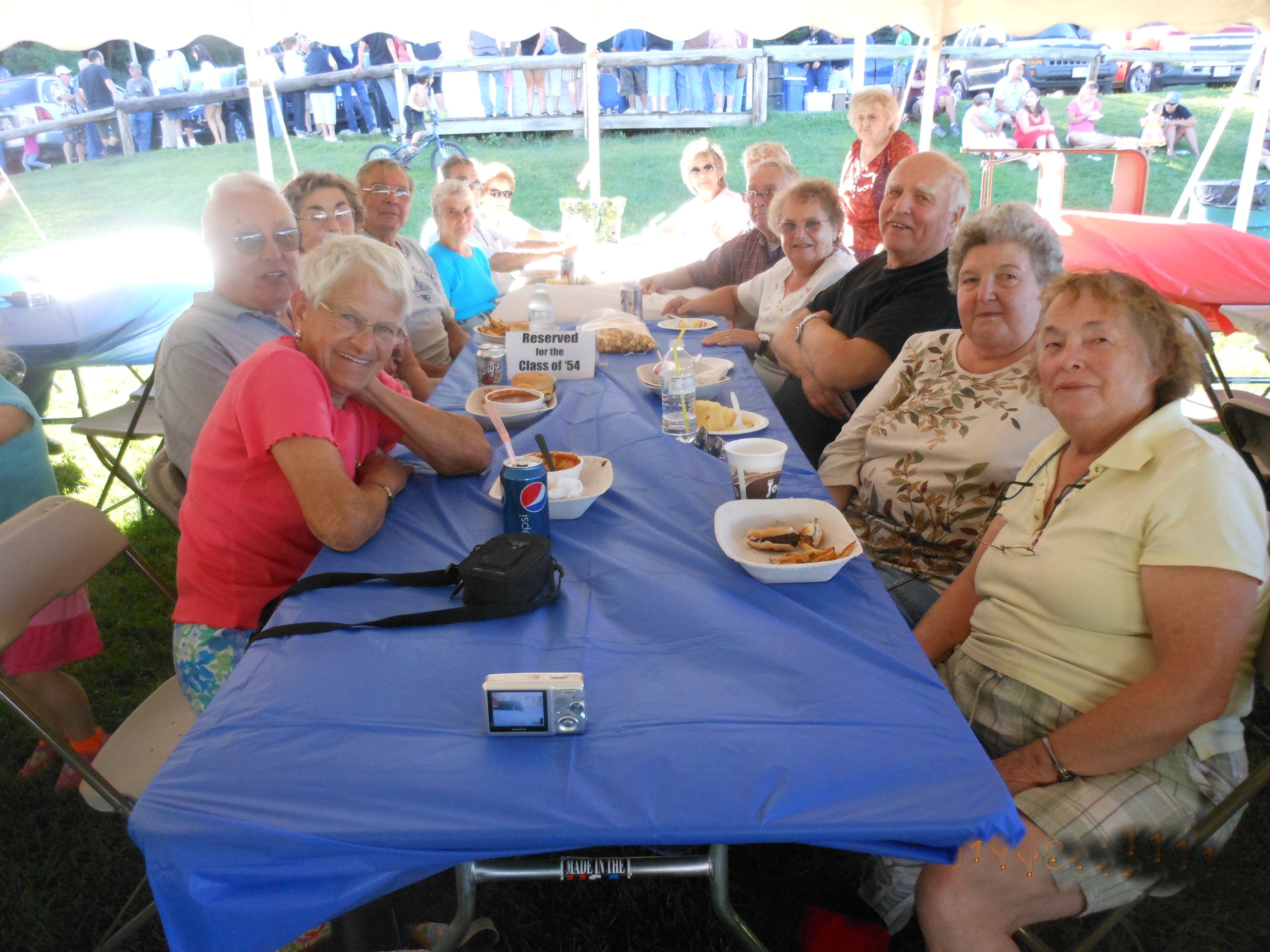 The Lisbon Area Historical Society had a very successful day during the 250th celebration on August 10. The Society's museum was open from 10am-3pm and hosted dozens of visitors, many planning a trip back when they can browse around and look through the collection when it won't be as crowded. Some visitors also brought in artifacts to donate to the ever-growing collection.
Volunteers at the Society's table at the community field were busy from 9am to 8pm, greeting visitors, sharing history, and selling maps and books, including its new book commemorating the 250th birthdays of Lisbon, Lyman, and Landaff. Celebrating 250 Years, A Pictorial History of Lisbon, Lyman and Landaff, N.H. by Andrea M. Fitzgerald on behalf of the Lisbon Area Historical Society is available at the museum, Lisbon Town Hall, Lyman Town Hall, Village Book Store, or by contacting the Society at info@lisbonareahistory.org or 838-6146. Cost is $20, and all proceeds benefit the Society.
The complimentary self-guided walking tour of Lisbon and GPS driving tour of historic Lisbon sites, and the downtown Lisbon History Quest brochures also went quickly. Images and information for the brochures was provided courtesy of the Society in coordination with Lisbon Main Street, Inc., and Lisbon Regional School.
The Society and Lisbon Main Street, Inc. also sponsored an encampment by Whitcomb's Independent Corps of Rangers, a Revolutionary War re-enactors group that drew an interested crowd throughout the day. Their namesake, Major Benjamin Whitcomb, a famous Rev. War scout, settled in Lisbon after the War and rests in Salmon Hole Cemetery.
The Society was very excited to be part of this once-in-a-lifetime celebration and is grateful for all the volunteer hours members donated to help staff the table and museum. Also, thank you to the 250th Committee and other groups that helped make the day special for so many visitors. Happy Birthday Lisbon! Please visit our website at www.lisbonareahistory.org.